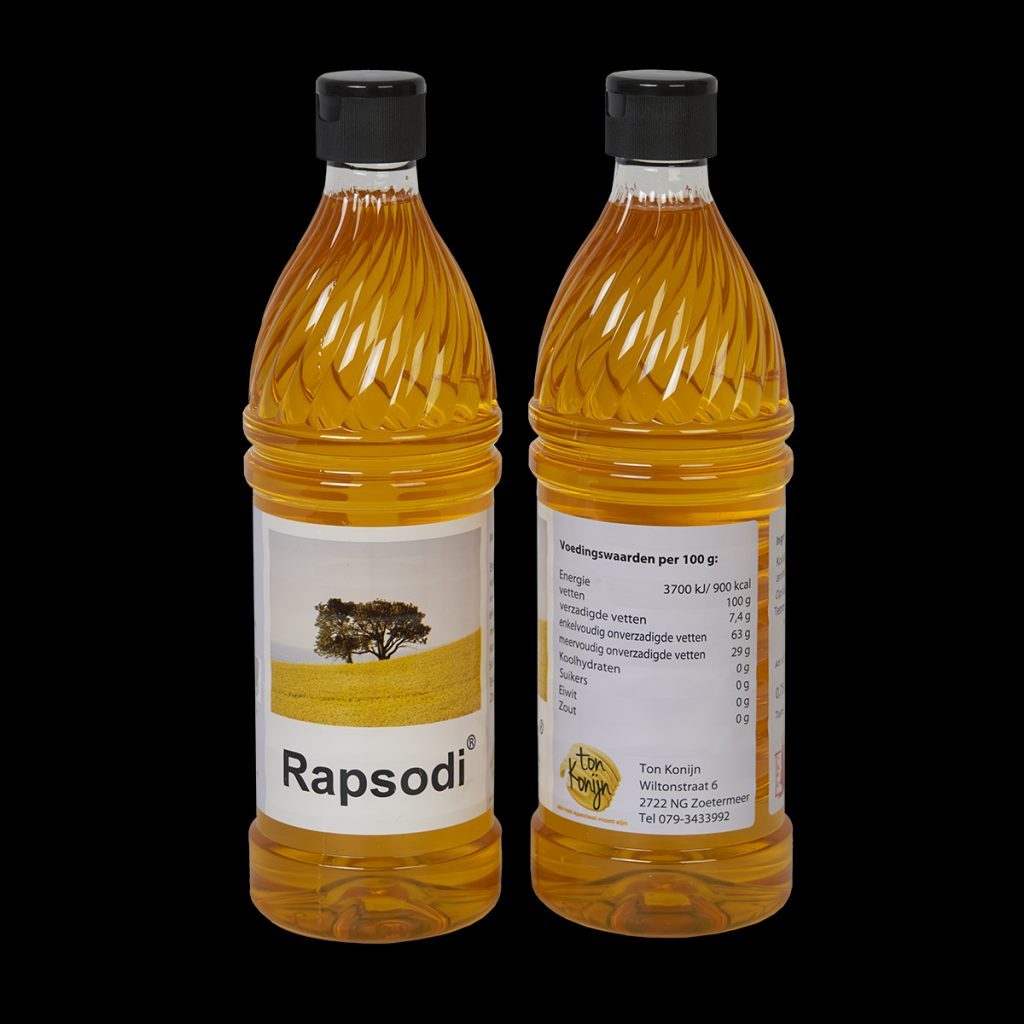 Rapsodi is a pure quality vegetable product from Sweden. The oil is vegan but has the aroma and taste of fresh butter. It is easy to process and therefore an economical alternative to baking in butter.
Rapsodi is suitable for baking, roasting, and as a sauce base. It can also be used in dressings, as a grill oil, and tastes delicious on vegetables. Rapsodi does not contain milk components,
is free of preservatives and salt, and contains a high percentage of high-quality unsaturated fatty acids (93%). It is also rich in omega-3 fatty acids.
Available in cans of 10L. and bottles of 0.75L.